BG-KM Blower

-

$119.95

DSRP

$119.95
---
This STIHL KombiSystem blower attachment is ideal for outdoor cleanup tasks.
A unique, lightweight blower attachment that's ideal for outside cleanup tasks.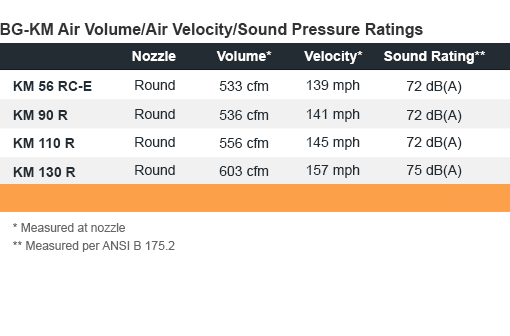 WARNING! Improper use of any power tool may cause serious or fatal injury. Read, understand and follow carefully the operating and safety instructions in your instruction manual before using such products.

STIHL products sold through U.S. STIHL Dealers are for distribution in the United States only.
Click to view the STIHL Limited Warranty Time Periods
HP Ultra 2-Cycle Engine Oil

HP Ultra is a fully synthetic 2-cycle engine oil specially suited for high performance chainsaws and power tools. This oil has outstanding engine cleaning characteristics, plus "ultra" superior lubricating qualities in comparison to other 2-cycle engine oils. It is ideal for use in STIHL 4-MIX® engines. This oil is biodegradable, degrading by 80% in 21 days.

•2.6 oz. bottle makes 1 gallon mix

•5.2 oz. bottle makes 2 gallon mix

•6.4 oz. bottle makes 2 1/2 gallon mix

•12.8 oz. bottle makes 5 gallon mix

STIHL recommends a mix of 50:1 high-quality 89 octane or higher unleaded gasoline to STIHL engine oil. This same mix ratio should be used during break-in.
GSX Glasses

STIHL GSX Protective Glasses feature adjustable temples allowing a customized fit and a soft nose pad that offers comfort that lasts all day. Polycarbonate glasses with impact-resistant lens provide 99% UV protection.

Tune Up

Hearing protectors with AM/FM tuner and MP3 capable.
---
Reserve with STIHL Express for In-Store Pick Up
With STIHL Express, you can reserve the STIHL product you need right from your home or office and pick it up at your local STIHL Dealer.
Compare STIHL products online 24 hours a day, 7 days a week.
Pick up products assembled and ready to go
Get the ease of reserving online while still having access to advice from your local STIHL Dealer.
Distributor Suggested Retail Price
All pricing on this site is Distributor Suggested Retail Price. This site strives to maintain accurate and current suggested retail pricing. However, dealers' actual prices may vary or change. Please confirm pricing with your dealer
Buy Now for Home Delivery
STIHL OUTFITTERS™ goods are sold and shipped by authorized STIHL OUTFITTERS™ Licensees. Ordering online is easy and items can be delivered directly to your address.
Show off your STIHL pride today!
BG-KM Blower Description
A unique, lightweight blower attachment that's ideal for outside cleanup tasks.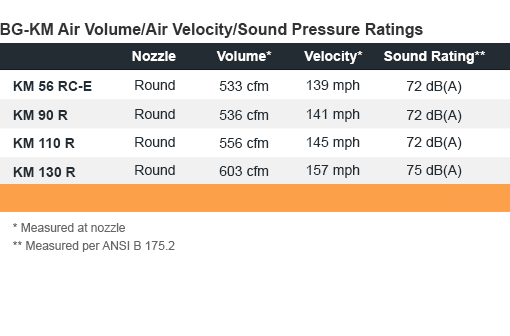 BG-KM Blower
BG-KM Blower
Please provide your email to receive this special offer.
Thank You!
Thank you! You will now receive this special offer within your email, so that it may be printed and redeemed in-store.